Batting Averages
Bowling Averages
Catches
Run Outs
Keeping Statistics
Club Players
Follow this link to purchase club kit
Hampshire Cricket League website
Past results against other teams
Final league table
| | Team | P | W | L | T | B | B | D | Pts | Avg |
| --- | --- | --- | --- | --- | --- | --- | --- | --- | --- | --- |
| | Oakley II | 12 | 12 | 0 | 0 | 81 | 49 | -10 | 264 | 22.00 |
| | St. Mary's | 10 | 9 | 1 | 0 | 59 | 42 | 0 | 209 | 20.90 |
| | Hook & Newnham Basics IV | 11 | 8 | 3 | 0 | 58 | 46 | 0 | 200 | 18.18 |
| | Hartley Wintney III | 13 | 8 | 4 | 1 | 72 | 51 | 0 | 225 | 17.31 |
| | Crown Taverners II | 12 | 7 | 5 | 0 | 65 | 42 | 0 | 191 | 15.92 |
| | Oakmount | 10 | 6 | 4 | 0 | 35 | 40 | 0 | 147 | 14.70 |
| | Herriard | 10 | 4 | 6 | 0 | 47 | 36 | 0 | 131 | 13.10 |
| | Compton & Chandlers Ford III | 11 | 6 | 5 | 0 | 46 | 40 | -20 | 138 | 12.55 |
| | Ramsdell II | 10 | 3 | 7 | 0 | 52 | 31 | 0 | 119 | 11.90 |
| | Sparsholt III | 9 | 3 | 6 | 0 | 31 | 32 | 0 | 99 | 11.00 |
| | Cove IV | 11 | 2 | 9 | 0 | 47 | 42 | 0 | 113 | 10.27 |
| | Liphook & Ripsley III | 10 | 2 | 7 | 1 | 41 | 28 | 0 | 99 | 9.90 |
| | Basingstoke & North Hants V | 12 | 2 | 10 | 0 | 52 | 33 | 0 | 109 | 9.08 |
| | Holybourne II | 12 | 3 | 9 | 0 | 44 | 28 | -20 | 88 | 7.33 |
| | AWE Tadley II | 9 | 3 | 6 | 0 | 28 | 25 | -40 | 49 | 5.44 |
| | Whitchurch II | 0 | 0 | 0 | 0 | 0 | 0 | 0 | 0 | 0 |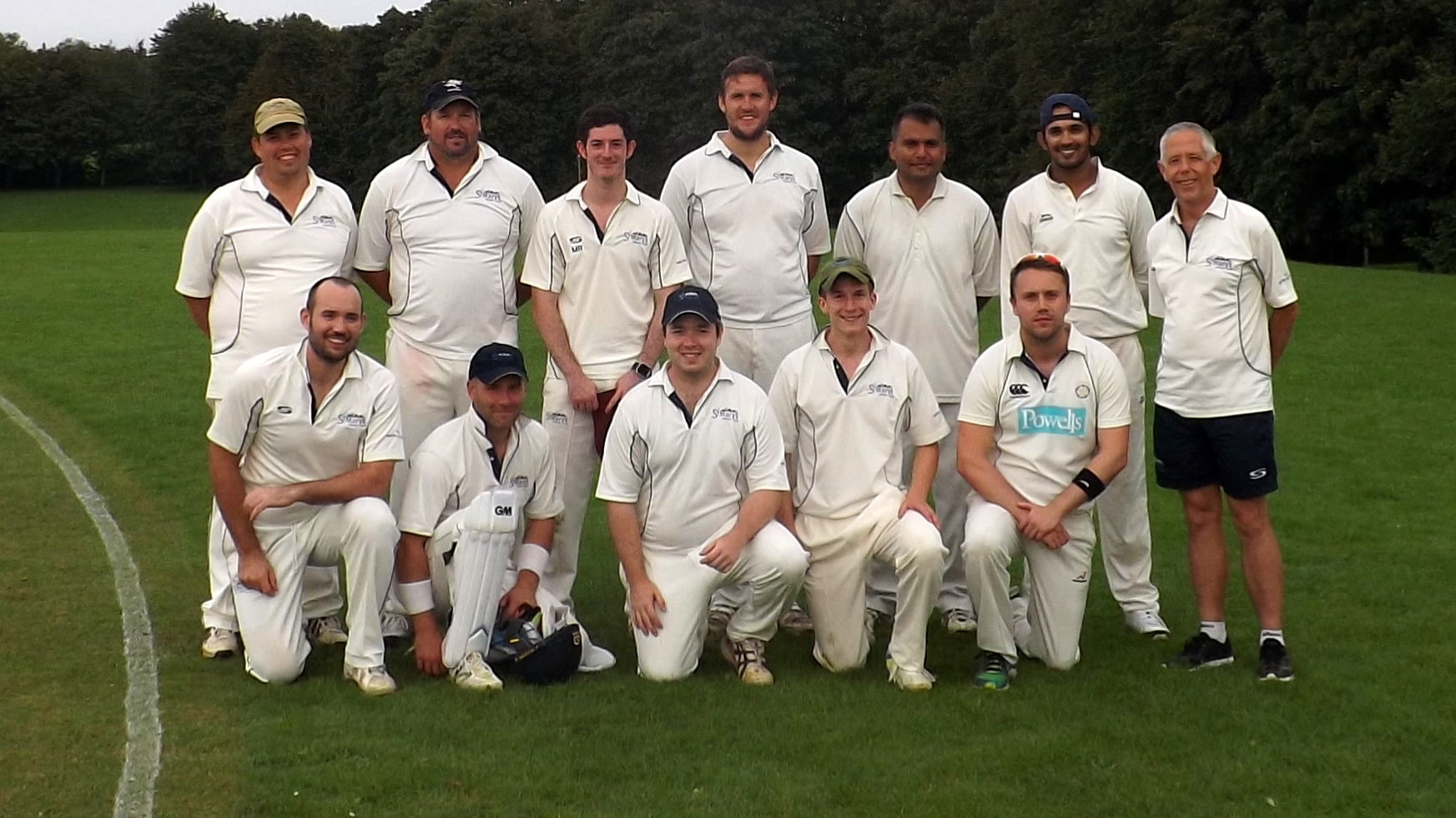 Captain summary: What a season: the longest run in the clubs history of victories 9 in a row which put us at the top of the table for the whole season until the big defeat on the final match of the season away to a very strong Hook,. Unfortunately that defeat taints what was the most successful season in the club's history with our first promotion to Regional Division 1. During the season we had a number of matches where we had massive wins bowling the opposition out cheaply and then relying on Marc Minikin and Tom Lee to knock off the runs. We also learned how to win the tight matches which in the past we would have lost. Starting with our very first match of the season at home to Hartley Wintney chasing 176 for victory we collapsed to 137 for 9 before Mike Richardson saw us home with an excellent 41 not out. Then a few weeks later Shriharsh did the same at AWE Tadley to snatch a one wicket victory.
The season was a great testament to team performances no-one scored a century although Marc Minikin scored 316 at an average for 63 with three 50s and a top score of 75 not out. Similarly with the bowling only two 5 wicket hauls Veeru Pokala 5-32 and Ali Kanjee 5-39. This all goes to show what a team performance we put together. Winning also brings stability to the team with 11 players playing 7 or more matches.
From a personal point of view it is great to captain a winning and consequently a happy side. A strange season for me only bowling 20 overs in the 8 matches I played, and the season being more memorable for the two parts I played in not getting out in either of the two 1 wicket wins we had.
So a great season and hopefully we should have a strong team as we move to the heady heights of regional division 1. Our congratulations go to our friends at Oakley who pipped us to the title at the last hurdle but well done winning all 12 of their matches. Unfortunately the weather intervened and so we missed playing them earlier in the season.
2017 Fixtures (All matches Saturday 2pm start unless stated)

Oakley (Friendly) 1PM START

22nd April

Away

LOST

6th May

Home

WON

Oakmount

13th May

Away

No play

Wet pitch

Oakley II

20th May

Home

No play

Wet pitch

27th May

Away

WON

3rd June

Home

WON

10th June

Away

WON

17th June

Away

WON

Whitchurch II Match canceled

24th June

1st July

Away

WON

No fixture

8th July

Hartley Wintney (Guy Jewell)

Thurs 13th July

Away

LOST

15th July

Home

WON

Cove IV

22nd July

Away

No play

Wet pitch

Holybourne II

29th July

Home

No play

Rain

5th August

Away

WON

12th August

Home

WON

No fixture

19th August

26th August

Away

LOST

16th September

Away

LOST